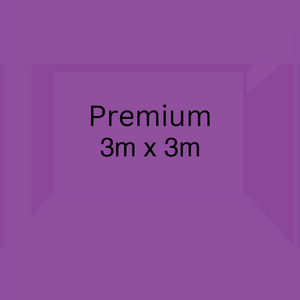 Product description
23rd & 24th September 2023

*All prices are inclusive of VAT

Before purchasing we ask you to read the below.


All spaces are marked out and do not consist of a shell scheme.
Only one business is advertised per stall.
We provide two chairs with every space, tables are not included. A selection of table sizes, linen and other items can be rented from our exhibitor portal.
All logos must be sent in a high res vector format upon sign-up. Failure to do this means you will default any marketing material we provide.
You must provide public liability insurance ahead of the event.
We do not allow choosing a particular space, all spaces are allocated using various different methods to ensure a good flow of traffic and customer experience.
All businesses should be able to facilitate card payments.
The venue does not guarantee WIFI access.
We ask you to please observe our parking and exhibiting rules which will follow a successful application.
We will require a refundable deposit before exhibiting to ensure rules are followed and your exhibition space is fully cleared on exit.
We will provide you with ONE plug socket for each stand, please bring your own labelled extension leads. If you require extra power please do get in touch with us.