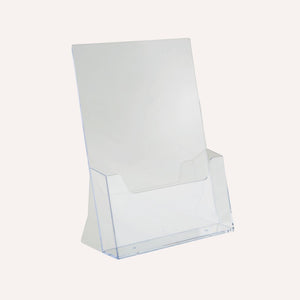 Product description
📦 Items will be brought to the show and can be collected from the collection desk.

Dimensions📐
Width: 2240mm
Height: 3000mm
Depth: 950mm

Details 🖊️
✅ Leaflet holders provide a convenient and organized way to distribute informational materials at exhibitions.
✅ Leaflet holders help maximise the utilisation of space. By using these holders, you can neatly display a large number of leaflets without cluttering your stand.
✅ Renting leaflet holders for exhibitions can be a cost-effective option compared to purchasing them outright.
✅ Leaflet holders contribute to a professional and organised appearance for your exhibition stand.